Can't find what you're looking for?  Contact us for a customized quote.
Learn how it works and the advantages of iAbogado: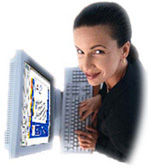 Fixed Fees: No hourly billing. Flat fees on every service mean you always know the final cost.
Lawyer Selection: You will be provided with a skilled, experienced English-speaking lawyer from our Madrid office or from our network of attorneys throughout Spain, if you are outside Madrid. You will receive his or her contact information via e-mail. After that, work with your lawyer online or offline by telephone or in person. It's up to you.
Professional secrecy: If you purchase a legal service from us, you will only talk about your case with an English-speaking attorney duly registered at the local Bar Association. The client-lawyer relationship is governed in Spain by very strict rules as regards confidentiality and quality of service.